Our Goal
At CollegePlannerPro, our members are our greatest assets. That's why we decided to put together a formal Member Advisory Board to help inform our product roadmap. We opened up applications to all members and then selected a team of passionate CollegePlannerPro users whose traits are representative of our larger community. We count on our board members to contribute to discussions, provide feedback on early prototypes, and participate in occasional focus groups. Our goal is to more deeply understand the various ways in which consultants are currently using the platform and how our technical initiatives can benefit the greatest number of people.
The existence of the CollegePlannerPro Advisory Board doesn't mean we stopped listening to other members. All member feedback is valuable and instrumental to the continued development of our platform. We continue to ensure all member voices are heard.
Featured Advisory Board Members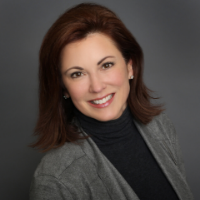 Jennifer Koller
Spencer Koller Sàrl Consultants for Higher Education
CollegePlannerPro has streamlined my working life! Students and families are impressed with the resources and I love the calendar, communications, billing and multitude of other tools. I advise international students and I look forward to joining the advisory board, contributing my experience with applicants to universities in North America and other parts of the world.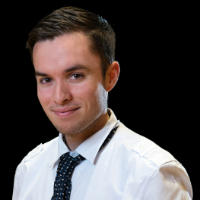 Kevin Dupon
Hale Education Group
My experience with CollegePlannerPro has changed the way I work with students, as we can now find information with ease and in real time - in one place! I am delighted to serve on the advisory board to not only enhance my capabilities, but that of the entire counseling landscape as well.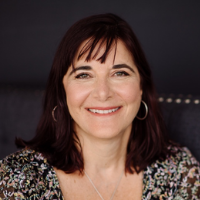 Wendie Lubic
The College Lady
CollegePlannerPro is an essential part of the value that I offer my clients. It helps me be more efficient, and also allows my clients a platform of offerings to explore as part of their college search. My students trust the information on CPP, and will go there first, even before checking the site their high schools use.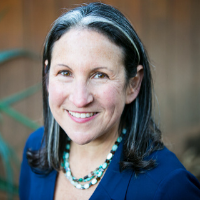 Evelyn Jerome-Alexander
Magellan College Counseling
I've been using CPP for nearly 8 years. My multiple counselor team relies on CPP to help us connect with our students and provide an organized way for them to proceed through their college application process. Parents also love CPP and we've closed many a deal after showing parents the system. I'm thrilled and honored to provide input into CollegePlannerPro's continuing development on the advisory board.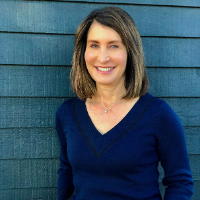 Joanne Levy Prewit
Get Going Workshops
I was an early adopter of CPP, and from the start, I've been impressed with their willingness to listen to users' ideas for improvement. I'm so thrilled to be able to contribute to the ways CPP can evolve and benefit both the advising community and the students we serve.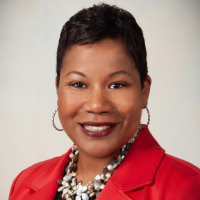 Amy S. Jasper
MyCollegeFit
I always joke that I invested in CPP when I had 1/2 a client. Well it was actually one whole client, and I decided to take a leap of faith. The software has grown with my business. As long as I have my MacBook with me, I have absolutely everything I need: student and family information, notes, conversations, scheduling, etc. My clients love that it is user friendly, keeps them organized and everything is one place. I'm looking forward to being a part of the continuing evolution of this awesome product.
Full List of Advisory Board Members
Elisa Anderson
Denise Baylis
Chris Bell
Jay Benanav
dave best
Georgia Boepple
Jolyn Brand
Whitney Bruce
Claire Cafaro
Ben Caldarelli
Jaime Caryl-Klika
Karen Cebulske
Audrey Chu
Tracy Coffin
Diane Connolly
Lee Ann Cornell
Suzann Cowing, J.D.
Michael Craig
Catherine Falkenberg
Betsy Filchak
Joan Franklin
Sharon Friedman
Beth Fuson
Ellen Gaddie
Zach Galin
Vince Garica
Thom Golden
Amy Goldin
Sheree Gravely
Betsy Greaney
Jacqueline Guzzetta
Christine Hall
Diana Hanson
Deborah Hardy
Annmarie Hatfield
Kate Hauser
Stacy Havens
Shereem Herndon-Brown
Bridget Hotrum
Krista Jajonie
Amy Jasper
Martha G Jones
Elizabeth Katz
Jennifer Koller
Patricia LeCompte
David Levin
Marni Levine
Joanne Levy-Prewitt
Wendie Lubic
Marie Lucca
James Lundgren
Suzanne Luse
Susana MacLean
Kara Madden
Michelle Mai
Elizabeth Mardesen
Ashley McCarrick
Laura Mellberg
Monica Meng
Alison Merzel
Kristen Miller
Julie Mitchell
Purvi Mody
Sydney Montgomery
Janet Morrison-Lane
Bruce Neimeyer
Ron Reed
Teo Salgado
Pip Sanders
Ann Scheder-Bieschin
Pam Shor
Jenna Shulman
Michelle Silbernagel
Julie Simons
Carlos Solorio
Gabriel Solorzano
Elizabeth Stone
Terri Streetman
Kathryn Stuart
Jennifer Tabbush
Julia Tamm
Marc Thompson
Cathy Titus
Cynthia Tognotti
Tina Tranfaglia
Lori Warren
Lisa Wendland
Elizabeth Wiltshire
Susan Wise
Karen Zhang
As an avid user of CPP, I am looking forward to work together on the advisory board to further customize the product to be more user-friendly and helpful in the IEC World. Martha G Jones, Jones College Counseling
CollegePlannerPro is one of those fabulous tools that you don't realize just how much you needed until you experience it for yourself. Every day, it seems my colleagues and I discover something new that makes not just our lives easier, but those of our students, as well. I'm looking forward to seeing what's next and helping to shape an even more robust tool for counselors. Marc Thompson, College Advising Team LLC
I can't imagine doing my work without CollegePlannerPro -- but I also look forward to helping turn this product from "good" to "extraordinary" ... with suggestions, input and feedback from every user. Diane Connolly, College Well Planned, LLC
CollegePlannerPro is an excellent tool that has allowed me to transform my college consulting practice. As a member of the Advisory Board, my goal is to improve the student experience, expand the consultant's toolbox, and increase the overall efficiency and effectiveness of the platform. Monica Meng, Educated Pathways
CollegePlannerPro has provided a user-friendly platform to organize the college application components for clients, and focusing on student self-awareness, and self-management process. Being on the Advisory Board will bring my school and private counseling perspectives to professionals in the field. Dr. Deborah Hardy, GuidED Consulting, LLC
As a totally non-tech person I was skeptical of using a technology-based program to organize my very hands-on business. But CollegePlannerPro has been a huge help and an asset to me, my clients and my team. I know there is so much more that I can learn and I think my non-tech perspective would bring a lot to the table to make things even more user friendly! Marni Haft Levine, 5L College Consulting
CollegePlannerPro has been instrumental in making my practice a success! Amy Mendelson, M.Ed, Great College Fit, LLC
With over 20 years of experience in access to higher education, I look forward to collaborating with CPP and other members. Carlos A. Solorio, MYNT Education
I'm excited to be on the Member Advisory Board to contribute productively to discussions, make suggestions, and provide insights into the practice of working as an IEC. Dr. Jolyn Brand, Brand College Consulting
CPP helps me track all aspects of my business efficiently, allowing me to focus on what I love most: supporting my students. Kate Hauser, Academic Pathways Educational Consulting
Want to Join the Board?
We are not currently taking applications. Please look out for application requests to open May 2022.